Numerics Warehouse

We provide ongoing support and consulting to Numerics Warehouse in relation to their use of Linux, particularly for HPC applications. We also provide strategic guidance on appropriate HPC technologies and equipment.
University College Cork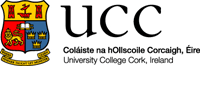 We supply Linux software to University College Cork in our capacity as a reseller of leading Linux products.
Bio-Medical Research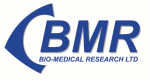 We provide support and consulting to Bio-Medical Research and its Slendertone and Neurotech divisions. Our services include infrastructure support, security consulting and the delivery of suitable virtualisation technologies.
Valeo

We initially provided Linux data recovery services to Valeo on their Tuam site and also provide consulting on how to upgrade and maintain their Linux infrastructure in line with current best practices and technologies. Our services include advice on suitable distributions, virtualisation technology and policy.
Marine Institute

We provide Linux® consulting and support to the Marine Institute - Ireland's national agency for marine research and development. Our work with the Marine Institute includes the deployment and support of a high performance compute cluster for Oceanographic modelling (this involves a cluster of diskless Debian dual-core Opterons running simulation code over MPI).
TradeCert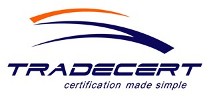 We provide support to TradeCert on their use of various technologies including Linux. We also provide technology consulting including guidance on technology implementation, software development lifecycle/methodology and operational improvements.
The registered trademark Linux® is used pursuant to a sublicense from LMI, the exclusive licensee of Linus Torvalds, owner of the mark on a world-wide basis. Red Hat and Red Hat Enterprise Linux are registered trademarks of Red Hat, Inc. in the U.S. and other countries.